About Us
We are EcoLogic Architects, an international team of architects and designers with offices in Seaside and Carmel. We are led by M.Arch. Thomas Rettenwender. EcoLogic Architects fifteen years ago to creatively solve design challenges using sustainable methods including healthy materials, renewable energy integration, and a holistic ecological approach.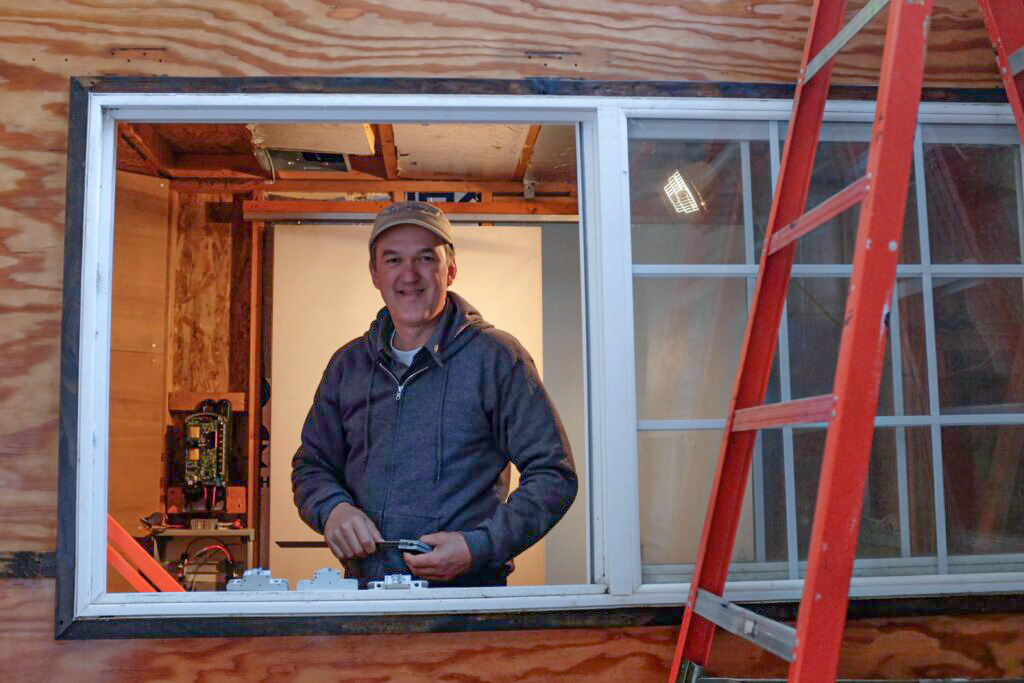 Thomas Rettenwender
M.A., M. Arch., LEED AP, Architect
Founder, Principal
Thomas is a licensed Architect and educator based in Seaside, CA since 2007. Over the past 15 years he has become a leader in providing innovative design solutions for local development challenges.
His studies with Architects Zaha Hadid, Greg Lynn, and Coop Himmelb(l)au at University of Applied Arts, Vienna, Austria, (M. Arch. 2003) and Southern California Institute of Architecture (SCIArc) in Los Angeles, taught him the skills to deliver signature architectural designs that incorporate, in particular, the flow of the landscape and the movement of the body through the built environment. His professional work with local legends Architect Mickey Muennig, Ecologist Paul Kephart have informed his work with a signature ecological design vocabulary born out of a love for our central coast and its unique ecological potential. His work with internationally renowned Architect William McDonough and Scientist Amory Lovins of the Rocky Mountain Institute have informed his work with a smart and resource efficient approach to his design work.
Since 2009 Thomas has been an instructor at UC Santa Cruz, where he teaches the Tiny House Design Lab – a Project-based learning design/build workshop which is part of the new UCSC Sustainability Minor Degree. In the past he has also developed curriculum and taught at local institutions including Monterey Peninsula College , Rancho Cielo Construction Academy, San Jose City College and Hartnell College teaching subjects relating to ecological building design, sustainable master-planning and smart systems.
In 2018 Thomas completed the publication of the Zero-Net Energy Tiny House Manual – a 90 page, grant-funded project through the California Workforce Development Board. This publication serves as a text book for designing extra small portable spaces which can provide housing and off-grid zero-net energy utilities. The publication includes several prototype Tiny House projects and designs that Thomas completed together with local institutions and his students.
Denise Rozporka, PE
Structural Engineer
Denise Rozporka is a licensed California Professional Engineer who is embracing the versatility of client needs in an quickly evolving construction industry. She has experience in multiple alternative structural design methods including SIPs and modular construction. Ecologic Architects has worked with Denise to develop an adaptable foundation system for modular construction that meets current CA Building Codes while offering flexibility to site conditions, minimizing site impact and installation costs.
Caterina Di Giorgio, M. Arch.
Project Architect
Caterina is an Architect who, after receiving her Master of Architecture Degree from "La Sapienza" University in Rome, won an EU sponsored fellowship to travel from Italy to Seaside CA to work with Ecologic Architects. Since her fellowship, she has continued to work for Ecologic and focuses her work on Green Building design projects. In particular, she has had the opportunity to take part in Tiny House design/build projects, getting to know this new architectural movement up close. She has worked with Ecologic Architects since 2015 working on residential projects, building renovations, and interior design, approaching every design challenge with an open mind.
Alberto Hernandez
Structural Designer
Alberto Hernandez holds a Bachelor Degree in Civil Engineering from UABC (Universidad Autonoma De Baja California) Ensenada, Mexico. He has developed expertise in structural design as builts for remodels. Has serves as a Structural Designer for Ecologic Architects since 2015.
Savanna Leigh
Project Manager
Savanna is a multidisciplinary designer and experienced project manager, and holds a BFA in Design from Towson University. She has management experience in diverse applications including landscape design, architectural design, print, and advertising. Savanna joined the EcoLogic team in 2020.
Tell us about your project
Our experts are ready to help get you started. Schedule a free consultation to get started!